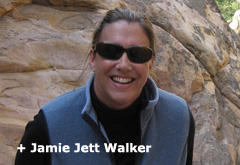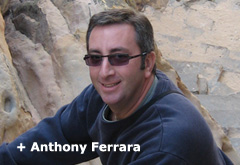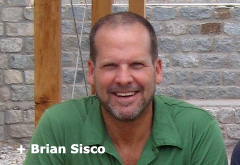 It began about 30 years ago at Rhode
Island School of Design, where Brian Sisco,
a senior studying graphic design, greeted
a visiting high school student, Anthony
Ferrara, on a tour of the department.
Unbeknownst to them, these few words
would eventually lead to a bond of
friendship and collaboration.

Two years later, Anthony was paired with
Jamie Jett Walker as studio mates in that
same design program, and this proximity of
space and spirit established their inevitable
post-graduate collaboration, years later in
New York City.

In the early 90s, Anthony and Jamie
established themselves as part of the wave
of young leaders in environmental graphic
design, an undiscovered and obscure
discipline of graphic design. They were
successful at developing wayfinding
programs and working on industry stand-
ards and guidelines for ADAAG, and ground
breaking projects incorporating universal
design and accessibility. During these
formative years in New York City they
solved problems with industry pioneers and
luminaries like, Roger Whitehouse, Lance
Wyman, Ivan Chermayeff and Tom Geismar.

Unaware, but right around the corner,
Brian was busy focusing on identity and
print communications at his own design
business.

Jamie eventually moved back to her home
state of New Mexico, and through her work
at Jettwalker Inc. became recognized as
the preeminent wayfinding designer in
the region, while Anthony moved into the
senior level at Chermayeff & Geismar, Inc.

In 2000, Anthony and Brian met again,
working together as creative directors for
Two Twelve Associates. It was here, while
taking frequent "strategy walks" the two
shared their common career goals.

It wasn't long before all three converged!
While enjoying a Society for Environmental
Graphic Design Conference in Los Angeles
of 2006, the three spent time together and
the notion of DesignConcernUS was born.

In June of 2009, Anthony (NJ), Jamie (NM),
and Brian (NY) reunited among the awe-
inspiring energy fields of the 330 million
year old, red limestone land formations of
Sedona, Arizona. Here, the triad swapped
years of career stories about landmark
projects, remarkable clients and satisfying
results. With the moon waxing above,
a lazy river flowing below and a display
of absinthe chilling to a magic green,
a vortex of possibilities ensued.


Partner, New Mexico
Management Director
Jamie has an intuitive sense for establishing
order within the built environment. Her
ability to understand and analyze complex
information systems for cities, developers
and corporations, and her passion for
master planning and environmental
graphics commits her to DesignConcernUS.

Highlights over the last 24 years include
participation in the research and develop-
ment of the American with Disability Act's
White Paper on Signage and being
lead designer and project manager for
Lighthouse International, the leading
research institute for the visually impaired
and the sign program — recognized as
the model for universal design and
accessibility in the United States. She
began her career in New York working
on spatial wayfinding strategies with top
architecture firms.

Her recent spatial branding and information
design work for the City of Albuquerque and
City of Santa Fe can be seen and enjoyed
by pedestrians, bicyclists and drivers alike.

She was integral to the team that developed
the branding and wayfinding for the New
Mexico Rail Runner Express, New Mexico's
first commuter train system between
Albuquerque and Santa Fe.

Jamie has taught as an adjunct professor
at the University of New Mexico Graduate
School of Architecture & Planning, teaching
Environmental Graphics and Visual
Systems, and has served as a Planning
Commissioner for the City of Albuquerque.
She graduated from Rhode Island School
of Design with a degree in Graphic Design
and is a long-standing member of the
Society of Environmental Graphic Design
(SEGD) and the American Institute of
Graphic Arts (AIGA).

Jamie's work has been published in
numerous media, including ABC Sunday
Morning with Charles Kurault, New York
Times, Design Section; Print Design Annual,
ID Magazine, Interiors Magazine; AIGA
Design Annual, Signs & Spaces, Graphic
Design NY and Graphic Design USA.

Jamie and Anthony have been friends
and collaborators since meeting at RISD
in 1983.

Partner, New Jersey
Creative Director
Anthony has a natural ability to create
3-dimensional objects in space. Taking
ideas from 2-dimensional drawings into
form and function, he has a curiosity and
a skill for using both materials and people
to execute and innovate. An early interest
in architecture and industrial design
coupled with solid training in typography
and image-making makes him a leader
in design for the hardscape/landscape
at DesignConcernUS.

For nearly 25 years Anthony has been
engaged with all phases of wayfinding
from discovery through installation. He has
led or designed for such once-in-a-lifetime
projects as the preservation of Radio City
Music Hall, the creation of massive scale
imagery for the Oceanário de Lisboa,
wayfinding for Terminal 4 at John F.
Kennedy Airport and campus signage
for Yale University. Most recently he was
responsible for wayfinding and signage
at Citi Field and the New Meadowlands
Stadium, both large scale stadium programs
in the New York metro area. Another
defining moment was the collaborative
effort for creating an instant home for Two
Twelve Associates after the destruction
of their offices on September 11, 2001.

While designing with Roger Whitehouse,
Ivan Chermayeff and Tom Geismar, or
directing a team at Two Twelve Associates,
Anthony honed his listening skills so that
each client was brought into the design
discussion with relevant information and
good advice for making a confident
decision. He inspires best work from both
designers and clients and looks to create a
relationship of respect and trust. Anthony
graduated from Rhode Island School of
Design with a degree in Graphic Design
and is a long standing member of the
Society of Environmental Graphic Design
(SEGD) and the American Institute of
Graphic Arts (AIGA).

Anthony's work has appeared in numerous
publications including: The Wayfinding
Handbook: Information Design for Public
Spaces; SustainAble; TM: Trademarks
Designed by Chermayeff & Geismar;
Designing; Signs & Spaces, and Graphic
Design NY. He has won awards with both
SEGD and AIGA.

Anthony met Brian briefly at RISD and
after many years became collaborators
in 2000.

Partner, New York
Strategist
Brian is most interested in building
emotional connections and crafting distinct
experiences relating to the needs of the
situation. He seeks to explore and create
a visual voice to express a client's
personality, solidify their culture and
communicate their mission. His branding
and identity experience can underscore
all projects at DesignConcernUS.

The output has evolved since 1981 which
began with publication design at Peter
Bradford Design followed by art and
architecture monographs at HarakawaSisco
and for various organizations such as MoMa
and Rizzoli and communication design at
Sisco&Evans for business and philanthropic
organizations such as Chase, Citibank,
Rockefeller Foundation and Ford
Foundation. This led to branding and
identity at Two Twelve Associates, including
large-scale pieces for the NYC2012
Olympic Bid, Prudential Douglas Elliman
Real Estate and Starwood Hotels & Resorts.

A few projects stand out for their organic
development and user-centered focus.
The New York City Ballet Workout Book
created with Susan Evans; the New Jersey
Transit Commuter and Light Rail timetables
with Ann Harakawa; and Katrina Furniture
Project Storybook with Sergio Palleroni.

Brian is media-agnostic and enjoys painting
and weaving as well as the digital realm.
He is an advisor to BaSiC Initiative, a world-
wide sustainable community design-build
program and is involved in Ladakh, India
and most recently the rebuilding in Haiti.
He graduated from Rhode Island School
of Design with a degree in Graphic Design
and is a long-standing member of the
American Institute of Graphic Arts (AIGA).

Brian has been published in the New
York Times and House Beautiful. He has
won awards from AIGA, Art Director's
Club of New York, International Business
Communications Awards, League of
American Communication Professionals,
National Foundation Communications
Awards, National Pressmen's Awards,
New York Publisher's Award, Print
Magazine and Society for Environmental
Graphic Design.

Brian met Jamie in 2004 and became
collaborators in 2009.